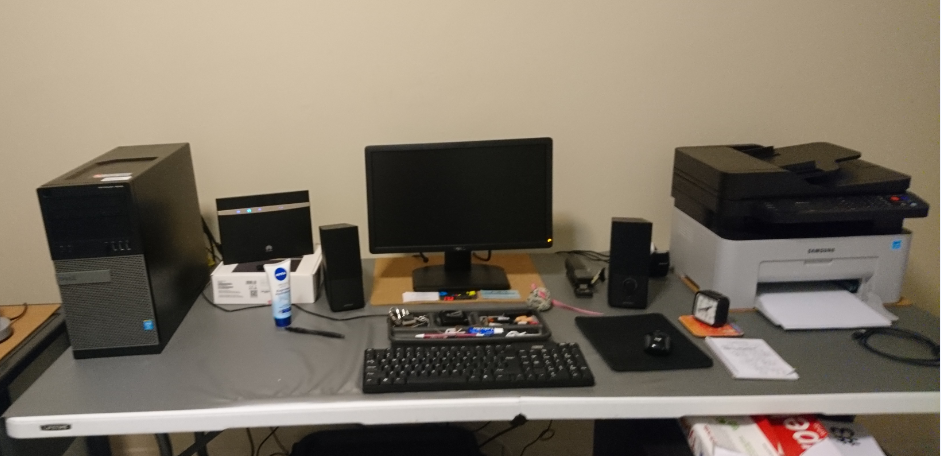 R950 (for Dell computer and monitor together)
Dell Optiplex 9020 i7 desktop computer with Dell E1912H  19 inch monitor in excellent condition (2014).
Windows 7 Professional, 16 GB RAM, 512 GB HD Space, HD Graphics 4600.
Includes keyboard, mouse, speakers and cords all in excellent condition.
Includes Microsoft Office (2016).
With boxes for both computer and monitor each.