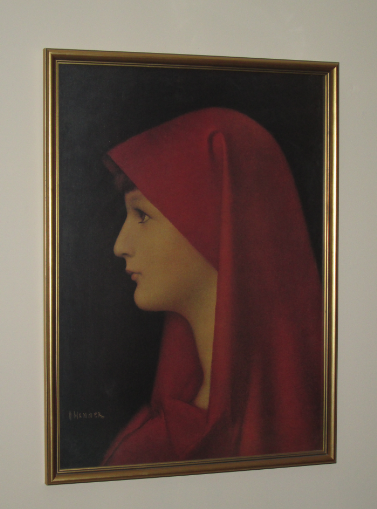 R300
Framed print is of a classic profile study of St. Fabiola, patron saint of difficult marriages, divorced persons, abused spouses and victims of unfaithful spouses. The artist is a Nineteenth Century French Painter Jean-Jacques Henner (1829-1905).
Print is framed with non-glare glass in an attractive gold frame. Size is 73X55 cm.
More info about St. Fabiola can be found at Stewardship Saint.